N2WS-18738 - Password saved as plain text for Recovery Scenario target added via RestAPI
When creating Recovery Scenario(CPM v3.0 and up) and adding a backup target via Rest API, it will save the following details as plain text

Proxy password for S3 instance recovery if used

IAM AWS Secret Key when providing alternate Credential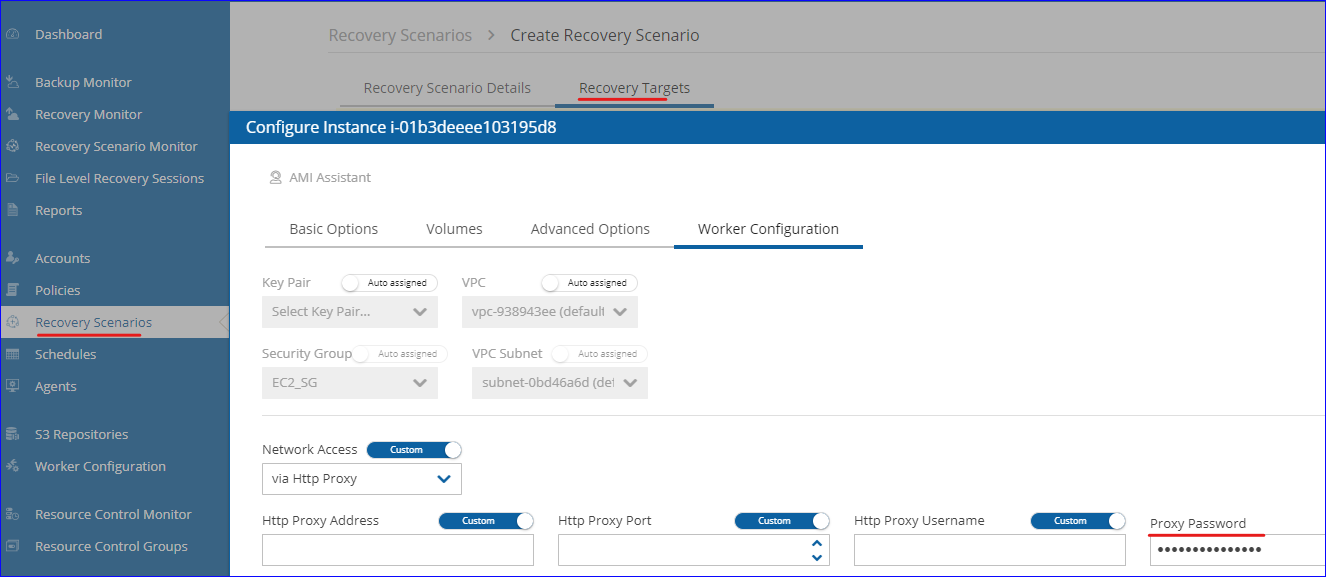 Interim resolution until solution applied
Delete the effected recovery target from the recovery scenario

or remove the proxy details and configure matching S3 worker configuration

Related Articles

How to reset the password for the root/admin CPM user

If you know the username of the root/admin user: Follow the upgrade procedure in our User Guide at: https://docs.n2ws.com/user-guide/#1-4-upgrading-n-2-ws Please make sure you do this when there are no backups/DR in progress. When configuring the new ...

EBS/RDS DR & Recovery with KMS key

When copying cross account an EBS/RDS Volume encrypted with custom KMS, a KMS key should also be available in the other account. There are 2 ways that CPM uses for checking KMS key - Alias & Tag KMS Tag When using custom tag, you are telling CPM ...

Troubleshooting File Level Recovery (FLR) 3.2

Background: File-level recovery requires N2WS to launch temporary worker instance in the target region. The worker will read the snapshot directly or recover volumes in the background and attach them to a 'worker' instance launched for the operation. ...

Recovery of an encrypted volume may fail: "Not authorized to use key"

Performing a cross account recovery of an encrypted volume, or of an instance containing an encrypted volume may not work if the target account cannot access the encryption key from the source account. Error may appear in the CPM Server log as below: ...

A clarification about the "debian-sys-maint" vulnerability reported by AWS Marketplace

You may have received an email from the AWS Marketplace indicating a possible vulnerability in Cloud Protection Manager. The content of that email is included at the bottom of this article. IMPORTANT: Your data was not breached and is not in any ...